Director, Field Access - Northeast
at
Deciphera Pharmaceuticals
Company Description
Deciphera is a biopharmaceutical company focused on discovering, developing and commercializing important new medicines to improve the lives of people with cancer. We are leveraging our proprietary switch-control kinase inhibitor platform and deep expertise in kinase biology to develop a broad portfolio of innovative medicines.
In addition to advancing multiple product candidates from our platform in clinical studies, QINLOCK® is Deciphera's FDA-approved switch-control kinase inhibitor for the treatment of fourth-line gastrointestinal stromal tumor (GIST). QINLOCK is also approved for fourth-line GIST in Australia, Canada, China, and Hong Kong.
Deciphera (NASDAQ: DCPH) is a publicly traded company headquartered in Waltham, Massachusetts. Our state-of-the-art research facility is located in Lawrence, Kansas. 
We offer an outstanding culture and opportunity for personal and professional growth based on our "PATHS" Core Values:
Patients – places the importance of improving the lives of patients and their caregivers at the forefront of every day's work.
Accountability – for our performance and the way we work with coworkers and other stakeholders.
Transparency – in our intent and actions to both internal and external stakeholders.
Honesty and Integrity – fosters trust and strives to deliver on our and the company's promises.
Stewardship – values and uses wisely the resources and investments provided to the company.
Job Description
Deciphera is seeking a NE Director of Field Access to join our Access Team.  The DFA will be responsible for representing Deciphera's oncology therapies to payer accounts including the major national, regional, and federal accounts as well as taking working at the account level with providers to overcome barriers to patient access.
The DFA understands how to develop key customers and customer relationships within the Managed Care marketplace and will execute on account plans that will result in securing optimal product positioning with accounts. The DFA will also coordinate and communicate with field management and sales teams to successfully implement pull-through strategies to maximize national and regional coverage.  Finally, the Directors are partners with the patient support center, sales representatives and Regional Business Directors working closely together to ensure that patients and providers experiences minimal barriers to access.
Key Responsibilities:
The mission of the Director, Field Access is to ensure end user access, reimbursement support and proper utilization management of marketed products by building relationships and formulating strategies at the aligned Payer Accounts and Oncology Practices.
Develop and cultivate relationships with a wide range of clinical, medical, pharmacy, policy, and executive contacts and advocates within all influential functions of the customer's business at targeted payer, PBM, Oncology GPO's, provider offices and federal customers.
Prioritize account projects/initiatives that address changing customer and market requirements; present business cases for opportunity evaluation, including a broad view of the entire account impact and coordinates/manages project implementation.
Partner with the sales team, patient hub, and SPs to identify both accounts that are experiencing reimbursement issues and specific patients that are not moving forward due to insurance delays.   Use problem solving to address concerns both with system and individual situations.
Identify issues and challenges with payer and provider accounts.  Engage with appropriate resources for development of customer solutions.
Develop goals and account plans in alignment with US Market Access strategies and execute comprehensive and complex initiatives in the market. This will include financial analyses, strategy recommendations, and business plan development. Account plans will consider the goals of the company, individuals, and Deciphera with a goal of partnership now and in the future.
Meet or exceed managed care access objectives and functionally manage at an enterprise level the optimization of product formulary and reimbursement positioning.
Role involves significant travel (up to approximately 70% of time).   Director Field Access will meet with payer customers, attend appropriate conferences, and is expected to travel in the field with sales and regional colleagues to call upon key providers and influencers.
Qualifications
BS/BA degree in business, life sciences, or related discipline.  Advanced degree preferred (e.g., MBA, MPH, NP, PharmD, PhD).
Ten or more years of experience within the pharmaceutical or biotechnology industries.
Deep payer relationships, understanding of legislative environment and Medicare.
Launch experience is highly valued; oral oncolytic or rare/orphan market experience strongly preferred.
Excellent written and verbal communication skills.
Demonstrated ability to deliver results in competitive markets.
Experience in and understanding of other commercial functions (e.g., marketing, market access, sales, insights/analytics, etc.) will be an important consideration for this role.
Must be a true team player – authentic, humble, professional, contributing to a positive team spirit, puts success of the company and the overall commercial organization above own interests and supports everyone's efforts to succeed, grow, and develop.
Highly skilled at influencing cross-functional teams as an equal partner, including interfacing with key internal and external stakeholders across commercial and medical/clinical teams.
Ability and willingness to work effectively and seamlessly at multiple "altitudes" within the organization. 
Demonstrated ability to adapt to changes in the work environment, manage competing demands and change approach or method to best fit the situation. Able to deal with change, delays, unexpected events, or uncertainty/ambiguity with maturity and professionalism.
Additional Information
-
EQUAL EMPLOYMENT OPPORTUNITY INFORMATION
Deciphera is committed to equal employment opportunity and values diversity. To ensure that we comply with reporting requirements and to learn more about how we can increase diversity in our candidate pool, we invite you to voluntarily provide demographic information in a confidential survey at the end of this application. Providing this information is optional. It will not be accessible or used in the hiring process, and has no effect on your opportunity for employment. This information will also be treated confidentially.  Our commitment to increasing diversity in our candidate pool does not affect our commitment to equal employment opportunity, including our ongoing commitment to make all hiring and other employment decisions solely on a nondiscriminatory basis.
Apply for this job
Click on apply will take you to the actual job site or will open email app.
Click above box to copy link
Get exclusive remote work stories and fresh remote jobs, weekly 👇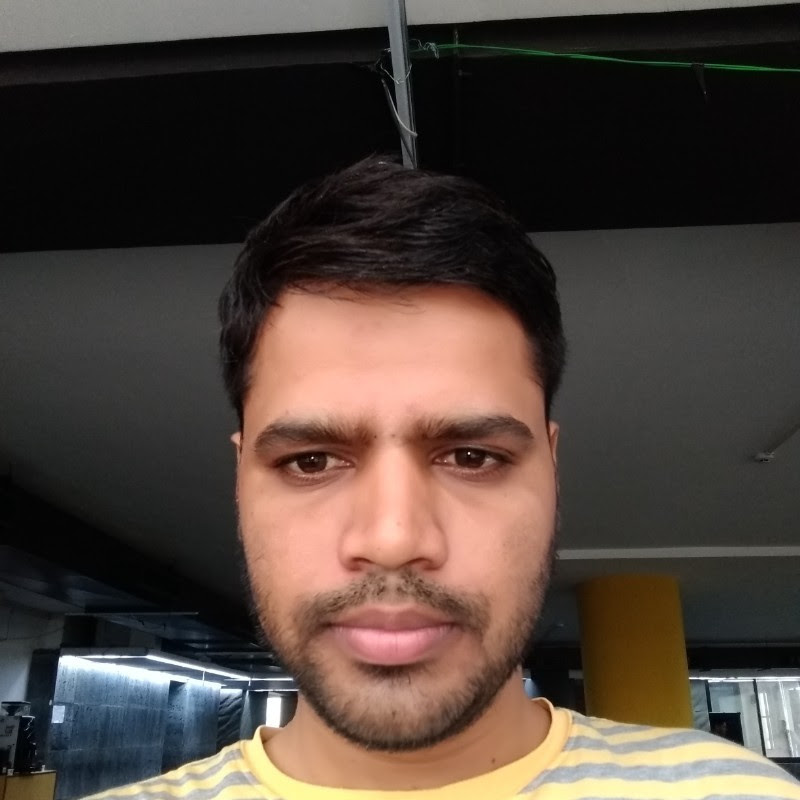 By: Onkar