VP Digital and Technology Services
at
Pilmico Foods Corporation
Company Description
Pilmico Foods Corporation is the integrated agribusiness and food company of Aboitiz Equity Ventures Inc. (AEV). Composed of four divisions: Flour, Feeds & Animal Health, Farms, and Trading, we are well positioned at the beginning of the value chain. True to our brand promise​ of being​ Partners for Growth, we nurture our business and communities by providing business solutions and building partnerships for growth.

We operate ​​in the Philippines nationwide ​and have a growing international presence in the following ASEAN countries: Vietnam, Thailand, Indonesia, Malaysia, Myanmar and Hong Kong.

Investing in talent and upholding Aboitiz ​values of Integrity, Teamwork, Innovation, and Responsibility are key drivers to sustaining the growth of our business.

Here at Pilmico, we value each talent for the unique contribution they bring to the organization. We recognize that today's global workforce is made up of diverse individuals with different skills, abilities and aspirations that enable them to achieve superior results; as such, we select our partners based on these attributes that are not typically found in someone's resume.

We are advocates of self-development and believe that people's success lies in their passion to learn something new and different every day. This is why our hiring philosophy is to open up and give equal opportunity to any talent regardless of where they are today in pursuit of education.
Job Description
The Vice President for Digital and Technology Services (VP-DTS) will provide operational leadership, directing efforts to ensure continuous development and execution of technology projects which deliver outcomes aligned to business strategies underpinned by the Food Group's Enterprise Architecture (EA) Technology Roadmap. The VP-DTS will plan and prepare for technology related expenses to support the Food Group's current and future business operations with quantifiable metrics to demonstrate cost effectiveness without compromising quality of service.
The VP-DTS candidate must be able to:
Plan, develop, evaluate, coordinate and manage the information and technology systems for the Food Group by establishing technology goals, objectives and operating procedures consistent with the overall business strategies and EA future-state aspirations

Lead and educate internal teams on common practices and trends for digital initiatives, thus, in turn  advises, counsels and educates the Food Group executive leadership on the financial impact of technology decisions

Define and maintain corporate standards for all digital technologies applied or in use by developing and enforcing policies and procedures that will ensure the protection of the Food Group IT assets including the implementation of disaster recovery plans and processes

Lead and execute projects in support of ongoing initiatives driven by both business and IT levels as well as advise on evaluation, selection, cost justification and implementation of systems with quantifiable success measures as well as realized benefits

Facilitate communication between staff, management, vendors and other technology resources brokering long-term strategic partnerships among these stakeholders nurturing a collaborative and cooperative working environment

Maintain a catalog of digital and technology services coupled with clear service level agreements (SLA) when delivering these services to the business to set the right level of expectation from receipt of request to its completion

Deliver on the actions required to achieve compliance to the Food Group's Information Security Management Systems (ISMS) referencing ISO 27001 and overarching cybersecurity policies, guidelines and procedures referencing the NIST framework
Qualifications
Education:
Bachelor's or Master's degree in Information Technology, Computer Science, Computer Engineering or related computing tertiary or post-graduate courses 
Experience:
Minimum 5-10 years experience in delivering results in operational computing environment in the manufacturing industry with senior IT position in the last 5 years executing multi site responsibilities 

Proven experience in transitioning multi country & multi site companies from non-existing/archaic IT environment to mature state IT environment. 
Experience in controllership, planning, designing, building and/or running IT operations 

Fluency in English, both oral and written is a MUST and other Asian languages such as Bahasa, Mandarin, Cantonese and Vietnamese language skills will be a plus

Proven leadership skills in managing people in an international environment, extremely well-organized and ready to hit the ground running as part of a fast-moving team

Excellent written and verbal communication skills coupled with effective presentation skills, interpersonal and collaborative skills, with the ability to communicate IT and risk-related concepts to technical and nontechnical audiences at various hierarchical levels, ranging from board members to technical specialists

Demonstrate excellent analytical skills, able to resolve complex issues and has the ability to manage multiple projects under strict timelines, as well as the ability to work well in a demanding, dynamic environment and meet overall objectives

Ability to negotiate and defuse conflict in a change management scenario

Self-motivator, independent, cooperative and flexible

Experience in leading infrastructure and/or applications teams through implementations and major changes/deployments 

Proven ability to maintain budgets while driving change in key technologies 

High level of personal integrity, as well as the ability to professionally handle confidential matters and show an appropriate level of judgment and maturity

High degree of initiative, dependability and ability to work with little supervision while being resilient to change

Program, Portfolio and Project management skills: financial/budget management, scheduling and resource management
Certifications:
Apply for this job
Click on apply will take you to the actual job site or will open email app.
Click above box to copy link
Get exclusive remote work stories and fresh remote jobs, weekly 👇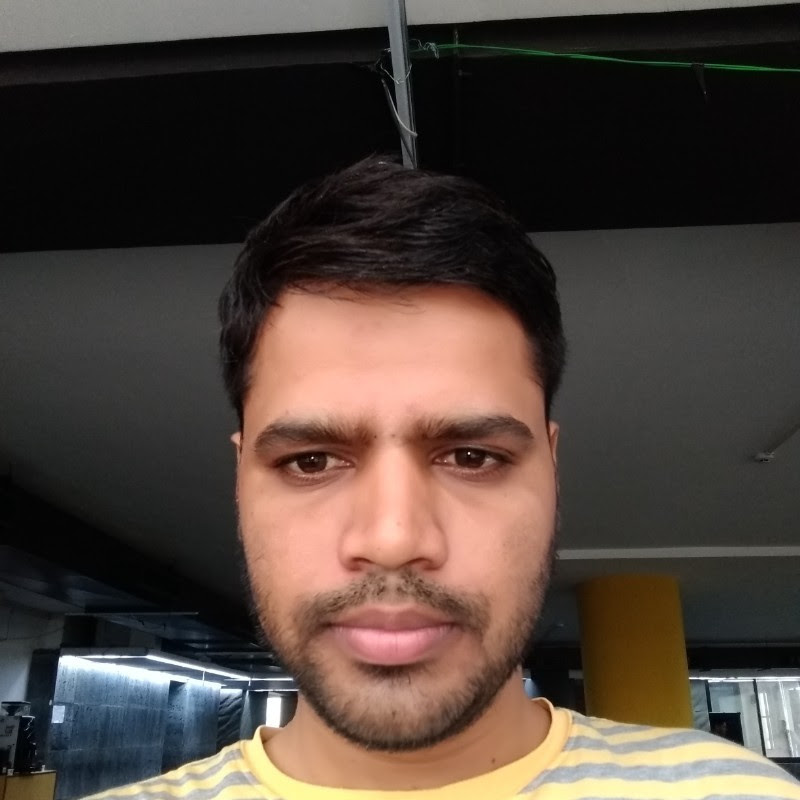 By: Onkar