Shopify Developer
at
Venerate Digital Media
Company Description
You are cordially invited to consider Venerate Media Group (VMG) the leader in outsourced digital marketing, and a dynamic and high-growth company, as your next place to work, contribute and grow. From the largest global enterprises to small businesses, our customers trust us to deliver increased client engagements, sales growth and much lower human capital costs through our 5 for 1 principal - the services of five employees for the cost of one.
We believe that success is driven primarily by engagements between your business and each individual potential customer. Our mission is to help companies connect with their customers, and our immersion in social media, email marketing, SEO, SEM, retargeting  and our world-class website designs makes this possible at scale. Fast-paced and entrepreneurial, we view our globally distributed staff as a single community, strengthened by our values of personal ownership and a commitment and the belief that every interaction is an opportunity for lasting connection.  
Job Description
YOU SHOULD HAVE:
Strong knowledge of the Shopify platform
Expertise in Shopify theme development and customization
Expert-level knowledge of Shopify Liquid templating language
Proficiency in working with different Shopify JS APIs (storefront, AJAX Cart, Sections, etc)
An expertise in HTML5, CSS3 and JavaScript/ECMA Script 5/6
A knowledge of SCSS (preferred)
Expertise in JavaScript libraries (eg: jQuery).
A thorough understanding of cross-browser compatibility issues
A strong understanding of responsive web design techniques
An understanding of W3C web standards/semantics and accessibility guidelines
An ability to work on multiple projects and tasks at the same time
Great attention to detail and be highly organized
A positive and upbeat attitude with the ability to learn quickly
A minimum of 2 years of experience in Shopify Websites Development
Experience with WordPress, Magento, and BigCommerce (preferred)
Experience with Ruby (preferred)
Proficiency in PHP/MYSQL and AJAX (preferred)
Excellent written and spoken English
The availability to work 40 hours per week from 9:00 am to 6:00 pm PST
The ability to adapt to a diverse and multicultural environment
Passion to build a startup
Reliable transportation if working in-house
A reliable workstation with a fast computer, microphone, webcam, speakers, reliable internet and power if working remotely
Shopify Certification (Preferred)
YOUR DUTIES AND TASKS:
Developing eCommerce sites on Shopify platform
Developing custom Shopify themes
Migrating websites from other eCommerce platforms to Shopify
Extending Shopify's functionalities to the next level using storefront APIs, liquid programming, meta fields, etc
Integrating third-party and platform supported apps in the sites
Setting up payment integration, shipping methods, and taxes in Shopify platform
Page speed optimization of Shopify sites
Implementing SEO/CRO best practices in Shopify sites
Transforming complex layout PSDs into pixel-perfect presentation-layer HTML5/CSS3 templates
Creating responsive website designs
Working with version control systems such as GIT / SVN
Working under tight deadlines
Handling multiple projects at the same time
Producing high quality of work with a strong focus on detail
Thoroughly QA work prior to submission
We are looking for talented and diligent candidates who excel in our skills tests, and will consider these candidates even if past experience or educational background criteria aren't met.
Additional Information
All your information will be kept confidential according to EEO guidelines.
Apply for this job
Click on apply will take you to the actual job site or will open email app.
Click above box to copy link
Get exclusive remote work stories and fresh remote jobs, weekly 👇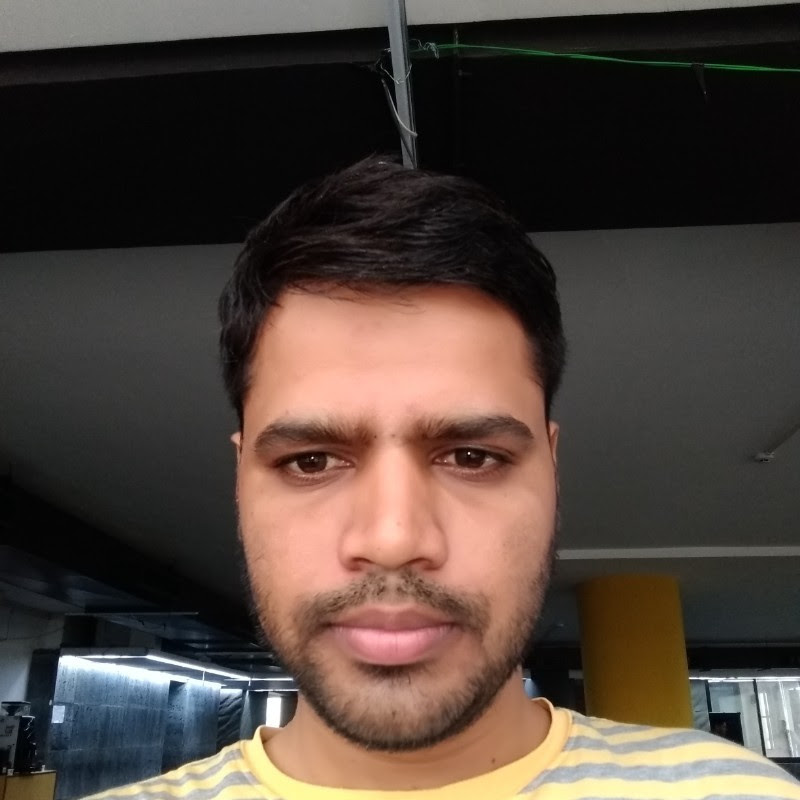 By: Onkar