Accounting Manager
at
Money Mart Financial Services
Company Description
Since our founding in 1979, Money Mart Financial Services has been committed to our mission of serving our customers with straightforward, relevant products that meet their evolving financial needs. We began providing accessible and convenient financial services to unbanked and under-banked consumers as the Monetary Management Corporation, and later became DFC Global Corp. In January 2018, we began doing business as Money Mart Financial Services to reflect the expanded services we now provide our customers.
 
We provide over 10 million solutions to our customers annually, ranging from money transfers to installment loans online and across our 700 retail locations in North America, Money Mart Financial Services is one of the largest and most diversified providers of non-standard consumer financial products in the world. Even after more than 30 years of service, we continue to find new, innovative ways to serve and empower our consumers. Money Mart Financial Services brands include, National Money Mart, Money Mart Canada, The Check Cashing Store, Aspen Financial Direct and Insta-Cheques. 
Job Description
GENERAL FUNCTION
The Accounting Manager position will be a critical member of the North American accounting team to contribute towards the month-end close, balance sheet account reconciliations, maintain sound internal controls, adherence to GAAP, assist with external auditor coordination, and interface with business partners including US and Canadian operations, and other departments.  This position will have accounting ownership of assigned retail products within the North American business unit and will oversee the offshore Managed Services team, supporting the month-end accounting cycle, audits and the preparation and/or review of journal entries, and balance sheet reconciliations.  Responsibilities include, but are not limited to, loan products, related bank accounts and other ancillary products.
DUTIES/RESPONSIBILITIES
Ensure the integrity of accounting information through timely journal entry preparation, journal entry review, variance analyses and resolution of account variances
Timely preparation and/or review of month end account reconciliations
Accounts Receivable and related subledger oversite
Assist in training and review assigned Managed Services team member work
Review work of Managed Services team and Money Mart Accountant to ensure escalations and policies are being followed
Timely communication of deadlines, workloads and scheduling issues to Money Mart management
Effectively communicate with Money Mart employees and Managed Services team
Maintain a positive working relationship when addressing problems and providing solutions             
Respond to questions from other internal departments as well as liaising with select external parties
Identify and resolve system and operational issues as they arise
Assist with assessing and monitoring internal controls, including risk assessments and reviews of risk areas
Identify inefficiencies and recommend improvements towards a quicker month-end close while maintaining accounting integrity
Participate in department planning, review of new products flowing through accounting system, contributing ideas toward team development focused on better serving the business
Lead or participate as Accounting representative in cross-functional and departmental meetings
Other ad-hoc analytics or projects in support of executives and operations management as assigned
Responsible for reconciliations and analytics related to assigned net revenue, products and cash accounts
Oversee accounting processes and system development related to new initiatives including product development, loan platform development, and process development/improvements, and other special projects
Review and approval of requirements for new products and/or changes to existing products
Establish monitoring and enforcing internal controls
Ensure compliance of company's policy and procedures
Developing and monitoring business performance metrics
Communicate accounting issues to management team with recommendation of resolution
Work with Product Managers and/or Managed Services team to investigate or resolve product changes                
Qualifications
EXPERIENCE, EDUCATION, LICENSING
Bachelor's degree in accounting
6-8 years general accounting experience
5 years supervisory experience
Professional Accounting Designation 
Proficient with US GAAP and internal controls
SKILLS
Ability to apply critical thinking, analyze information, establish resolution plan
High level of proficiency in MS Excel
Self-motivated; able to work independently to complete tasks and respond to department requests and to collaborate with others to utilize their resources and knowledge to identify quality solutions
Strong organization, planning and project management skills; ability to prioritize tasks for self and team to meet requirements and deadlines
Ability to work in a time-sensitive and high-volume environment
Good strategic and problem-solving skills to effectively influence decision making in key negotiations
Must be able to perform with a high level of accuracy under tight time constraints. Must be able to execute assignments and set direction rather than require direction.
Familiarity with Oracle Fusion, Hyperion Financial Management and Tableau reporting experience a plus
Additional Information
Benefits
Medical / Dental/ Vision benefits available
Company paid life insurance
Paid holidays
Tuition Reimbursement
On-site wellness center
Apply for this job
Click on apply will take you to the actual job site or will open email app.
Click above box to copy link
Get exclusive remote work stories and fresh remote jobs, weekly 👇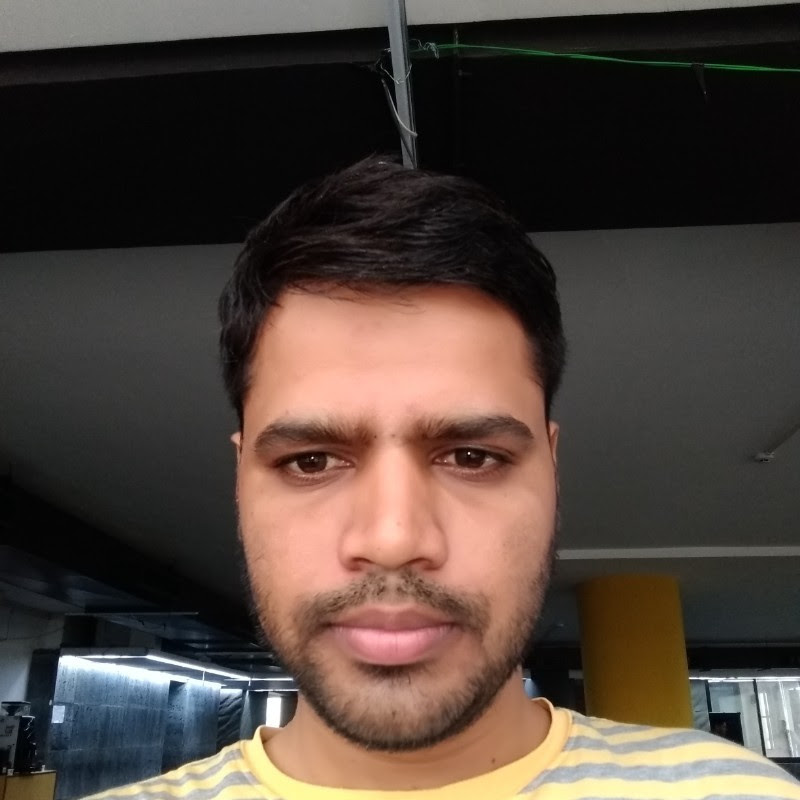 By: Onkar