Cloud and DevOps Infrastructure Analyst
at
Digital Forge Cyber Assurance Group
Company Description
Digital Forge has been a forward-thinking market leader in Cybersecurity, Compliance, Risk Management, and Incident Response since 1996. Clients choose Digital Forge because of our world-class team of business and cybersecurity professionals, who continually advance themselves in their respective disciplines through continued education and in-the-field experience. The core of our success is a direct result of our people, processes, and technology. Our team of professionals bring countless years of experience, discipline, and skills that directly impact the success of our company and our clients.
We partner with our clients, working in union towards a common purpose and assuming complete accountability throughout our engagements. We deliver on our assurances, remaining engaged throughout the lifecycle to ensure continuity of experience. Our methodologies have been built through years of experience developing and architect business and information systems. Our approach incorporates a clear understanding of the client's desired objectives and analysis from various perspectives to ensure we deliver on expectations. We have proven best practices designed to improve performance, simplify regulatory compliance, and deliver measurable results to our clients.
At Digital Forge we drive proper adoption and utilization of technology that are foundations for success with our clients. We continuously innovate to shape the most fluid practices and methodologies in our core competencies and influence positive change in those competencies across all industries.
Job Description
We are currently seeking experienced technology professionals with experience in AWS, Azure, VMware, ProxMox, or Citrix, to join our team.  The position is a Full-Time, permanent, position within our company. You enjoy job security with us. You will be joining a team of highly dedicated IT professionals that thrive for new challenges daily, as well as a company that demonstrates the greatest care for its employees and has a record of accomplishment for sound business decisions.
Deployment coordination for SaaS Infrastructure on Private and Public Clouds.
Deployment and Management of Django, Angular, React, Redis, Celery, Elasticsearch, and PostgreSQL.
DevOps environment optimization.
Monitoring of Network, Application, and Cloud environments.
Work on multiple projects in a private and public cloud environment.
Working with vendors and partners to support applications and environments.
Routine DevOps maintenance in private and public cloud environments
Maintenance of LDAP and Active Directory environments
Deployment of Infrastructure from VMware, Microsoft, ProxMox, Ceph, Docker, or Citrix.
Deliver patching and system performance enhancements to existing applications and systems.
Deployment of new servers and Infrastructure for Datacenters.
Manage and Maintain Datacenter Servers both Physical and Virtual Machines.
Qualifications
Required
1 year of experience with VMware, XenServer, or ProxMox infrastructure.
1 year of experience with Linux Servers.
Having a worked in a highly motivated, fast-paced, critical support role.
Excellent decision making and critical-thinking skills.
An ability to work in a fast-paced and quickly changing environment.
Excellent organizational and communication skills are required.
Ability to meet deadlines with Projects and Assignments.
Ability to learn and support new technologies and train others.
Some regional travel maybe required – all expenses paid.
Participate in an on-call rotation schedule.
Must be an energetic and highly motivated self-starter.
Must be self-motivated and have a positive attitude.
Must be detail oriented.
Must have the ability to multi-task.
Must have excellent oral and written communication skills.
Must have the ability to communicate effectively with others.
Preferred
Experience with AWS and Azure DevOps.
Experience with Containerization and Docker.
Experience with Windows Servers.
Previous experience with Django, Angular, Redis, Celery, Elasticsearch, and PostgreSQL.
Development experience with backend in Django and Python.
Development experience with front end frameworks in Angular or React.
Additional Information
Benefits and Compensation
Salary based on Skillsets, Capability, and Experience
Comprehensive Health Insurance
Prescription Coverage
Dental Coverage
Vision Coverage
Short-Term Disability
401K Retirement Plan
Paid Time Off
Paid Training
Paid Certification Testing
Apply for this job
Click on apply will take you to the actual job site or will open email app.
Click above box to copy link
Get exclusive remote work stories and fresh remote jobs, weekly 👇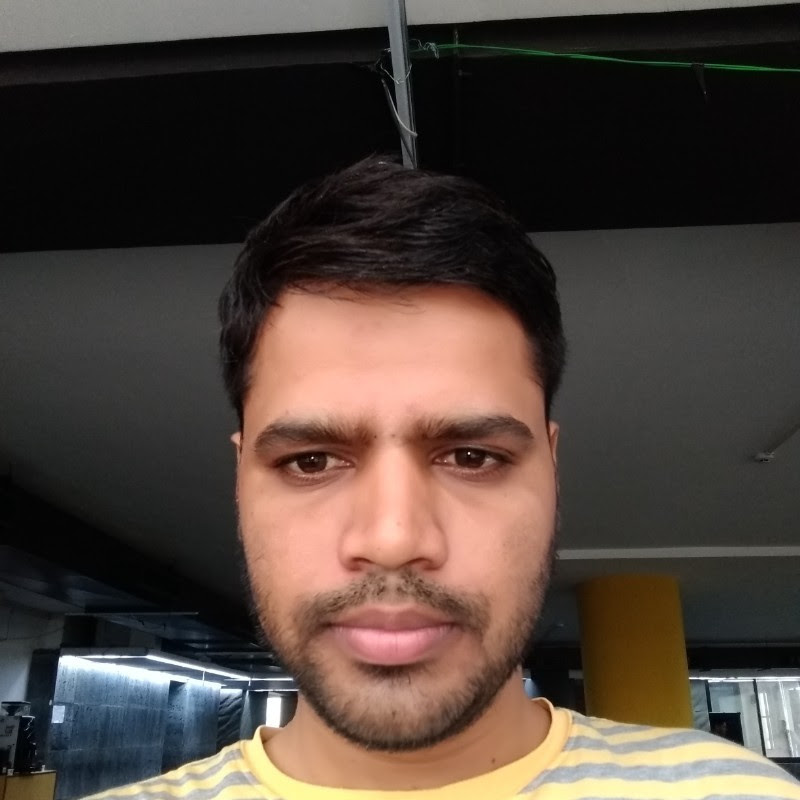 By: Onkar